You were in a collision with a truck or other motor vehicles?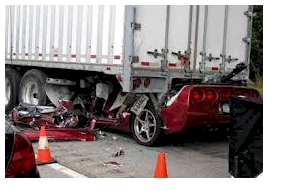 If you have been in an accident, it can be a somewhat shocking event. If you have been in a collision with a truck, then the incident may have been a traumatizing event. Very few passenger cars have a mild collision with a truck and in most cases the injuries are quite severe. Accidents usually occur at high speeds and there can be serious injuries, sometimes even fatal, and property damage that result from colliding with a semi- or large truck. If you, your passengers, or your loved ones or others in your vehicle have suffered any kind of injuries, it may serve you to contact Mr. James Sellers to discuss your case to protect your rights.

We can discuss any questions you may have regarding the accident, compensation, settlement, or any other questions you may have. Mr. Sellers has more than 40+ years of experience in personal injury law, truck accidents and other motor vehicle injury claims. Mr. Sellers is a highly distinguished trial attorney.
Mr. Sellers is a highly experienced attorney, with more than 40 years practicing law, in wrongful death cases involving bus accidents, truck accidents and drunk driver accidents. Mr. Sellers has appeared on KOIN News Channel:
We can have an initial informal consultation to discuss your case, or if you prefer, we can have a comprehensive discussion of the case and all the facts in more details. To discuss your case in detail, you can contact us with information about the accident, the trucking company, your vehicle, the circumstances of the accident, and your injuries. You should consider gathering the following information (if not all, as much as you can):

What is the name of the truck driver with whom you had an accident with?

What is the name of the trucking company that the driver works for (or if he is an owner-operator)?

What is the license plate number for the truck that you had an accident with?

What is the commercial driver's license number for the truck driver?

Was the truck leased or owned?

Have you done any background check or investigation on the driver or the trucking company?

Where, when, and how did the accident happen? Did you write down the entire incident in your journal?

Did police arrive on the scene and was a police report issued? Do you have a copy of it?

Were any photos taken after the accident at the scene? Who took the photos? Do you have copies?

Any of the drivers charged with traffic violation or reckless driving or DUI/DWI"?

Was an ambulance called? Did one arrive? Who was taken via ambulance?

Are you experiencing any medical complications, health problems, emotional trauma, or physical pain?

Have you been seen by a doctor, or a chiropractor, or by physicians at an emergency care facility?

Were initial treatment diagnosed or performed?

Any symptoms, follow-up examinations, or hospital care?

We get paid only when we win or settle your case

Year, make, model of your vehicle?

Insurance information for the truck driver (assuming you collected this at the time of the accident)?

Your insurance details.

Your employment history, education, qualifications, wages, or salary?

How are you dealing with your injuries?
You can contact Mr. Sellers today for a free no-obligation case evaluation. He will review key evidence in your case and will recommend a legal course of action in order to protect your rights to compensation.