Work-Related Injuries Caused by Negligence and/or Unsafe Work Practices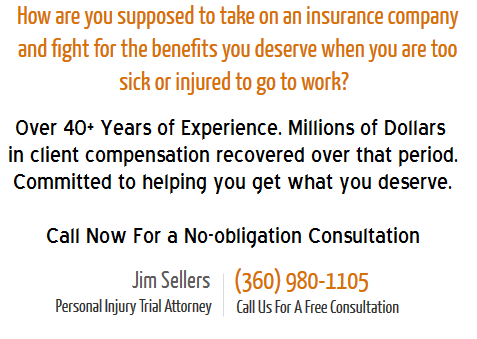 URGENT READ ... Read about Claim Adjusters and how they work to avoid paying out on claims. You can also review Insurance Companies Claims Processing, and Claims Adjusters Overview, and hiring a personal injury attorney.
Perhaps you have choices that you might not have otherwise considered. Feel free to call us for an appointment or a phone conference at no charge.
If you were injuried at work and are now unable to work, how are you expected to fight insurance companies who play every trick in their playbook to avoid paying out or reduce your deserved compensation? Medical bills, household bills and other expenses keep piling up, even when you are not working. While your employer's workers' compensation insurance policy is responsible for paying your medical bills and a portion of your lost wages, insurance companies often stop at nothing to avoid paying you the benefits you are entitled by law to receive.
According to OSHA, 4,379 worker died in calendar year 2015 while working for the private sector, with 937 of them, or 21.4% were in construction related industries — that is, one in five worker deaths in 2015 were in construction. The leading causes of private sector worker deaths (excluding highway collisions) in the construction industry were 1) falls, followed by 2) struck by object, 3) electrocution, and 4) caught-in/between objects or machinery. These "Fatal Four" were responsible for more than half (64.2%) the construction worker deaths in 2015.
The overall incidence rate of nonfatal work-related injuries and illness cases requiring days away from work to recuperate was 104.0 cases per 10,000 full-time workers in 2015, down from 107.1 cases in 2014, the U.S. Bureau of Labor Statistics reported today. In 2015, there were 1,153,490 days-away-from-work cases in private industry, state government, and local government—essentially unchanged from the number of cases reported in 2014. The median days away from work to recuperate—a key measure of severity of injuries and illnesses—was 8 days in 2015, 1 day fewer than reported in 2014.
While workers age 45 years and older accounted for 58 percent of workplace fatalities in 2015, they accounted for only 45 percent of the total hours worked. Fatal injury rates were generally lower among younger workers. However, fatal injuries among wage and salary workers rose slightly in 2015, but were lower among self-employed workers. Self-employed workers, however, had a fatal injury rate that was 4 times higher than the rate for wage and salary workers. While women accounted for 43 percent of the hours worked in 2015, they accounted for only 7 percent of the fatal injuries.
We work hard to protect your rights and get you the maximum compensation you deserve.
If you were injured in a trucking accident, you can call me at (360) 980-1105 for a no-obligation consultation. Let us help you protect your rights and get the compensation you deserve.
When It Comes To Personal Injury Settlement, Experience Counts.
Jim Sellers Law Firm has the experience and ability to effectively litigate your car and truck accident case in any Washington or Oregon court.